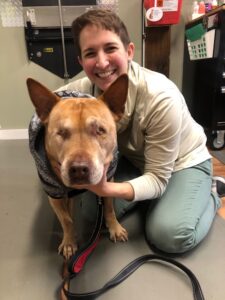 A Bit About Me…
My name is Dr. Lauren Crescenzi and I would like to start by saying thank you for the opportunity to serve you and your family pets' needs.
I grew up right over the river in Mechanicsburg, PA. After completing a degree in Animal Science & Agriculture at The Ohio State University in 2005, I went on to earn a Doctorate of Veterinary Medicine (DVM) from the University of Florida, College of Veterinary Medicine in 2009.
Straight out of vet school I went directly into emergency medicine in Southwest Florida. I had the opportunity to work in several ER's over nearly a decade and gain irreplaceable experience in a field I love. I have worked in clinics ranging from small, local overnight hospitals to full-blown referral centers with 24 hour ICU running to care for the patients of the different departments. As an ER vet I learned quickly to balance a heavy work load while caring for a variety of critical pets at the same time. I also had the opportunity to develop my skills with anesthesia, surgery, and pain management which are all special interests of mine. I also thoroughly enjoy imaging, especially ultrasound.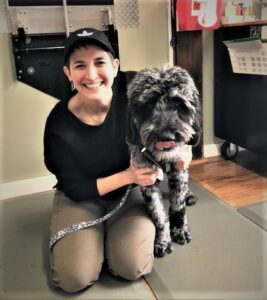 During my time as an ER vet, I was also part of an in-home hospice and euthanasia service called Lap of Love. I never realized how much of a passion I would develop for the end stages of pets' lives or just how rewarding and impactful providing quality end-of-life care services to both the pets and family can be. I will continue to use and develop the skills I have gained while providing this service to continue to try to make the hardest time as a pet owner slightly more bearable.
In my spare time (before getting married and having 4 children and in between my hobbies like training in Bojuka and kenpo, playing with the animals, gardening, crafting, home DIY, exercising, etc etc etc) I also would pick up shifts at day clinics needing coverage. It was after working these shifts that I would find myself wishing for that longer term bond that the day vets get to have with families and pets that they care for over time. In the ER you often do not get this chance to develop and grow a long-term professional relationship or relationship with your patients.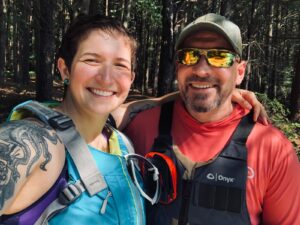 In 2013 my family and I moved back to Central PA when we decided we would have more babies and get closer to my home and family. My husband David (who you will see around the clinic- maybe in a kilt!) and I have four wonderful children and several wonderful pets (see below). We are reminded every day of the amazing gifts we are given and thankful we are to have all we do and most importantly each other.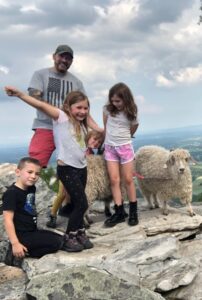 Now the time has finally come for me to fulfill my life long dream of owning a veterinary clinic.
The freedom to practice as I see fit allows me to continually deliver the high-quality care your pet deserves without bureaucracy or quotas. The quality of care at Derry Animal Hospital will not waver for any reason. I promise to remain dedicated to my consistent efforts to seek continuing education and workshops to develop my skills and knowledge base to allow me to stay up to date and deliver the best care possible to my patients- your pets.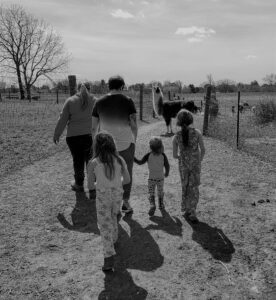 We thank you for trusting us with the care of your much loved furry family member.
Our Four Legged (or Two Legged and Winged) Family
We love our pets like your love yours, so we understand how it feels to be in your shoes. Here are some interesting facts about my family pets.
Ronah- a.k.a. Puppy C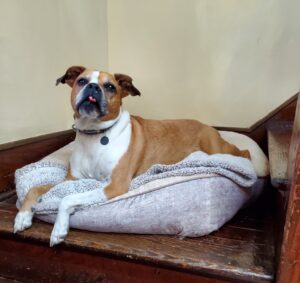 Ronah was found with Parvo (a deadly Coronavirus in dogs) in a dumpster behind a pizza shop in Bradenton, Florida. She survived and is Dr. Crescenzi's "original" baby girl (if you ask her). Ronah has a special talent of tree climbing! (Seriously…it's crazy!!!)
Yttik-It's Kitty spelled backwards…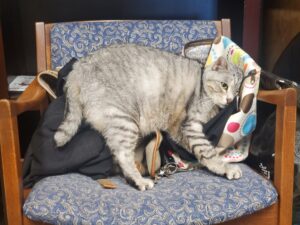 Yttik lost 40% of her tail when a 9 foot tiki fell on it and crushed the end. Don't worry- she made a full recovery and is doing great! She's a wild woman at heart, but has adjusted quite well to the luxuries of being a house panther.
Daisy
Daisy is actually Dr. Crescenzi's mother's horse…but we love her like she's our own. Daisy is a mustang crossed with quarter horse and went to New Hampshire for special training over the summer. She had a blast!
Next Steps…
Let's schedule an appointment with Dr. Crescenzi. Give us a call…