THE DERRY ANIMAL HOSPITAL TEAM
We are a group of people who not only love to help people and animals, … we just plain LOVE ANIMALS!
Our compassionate approach to care means we want the best for both you and your pet. The entire pet care team will make you feel at home.
Dr. Lauren Crescenzi- Veterinarian / Critter Communicator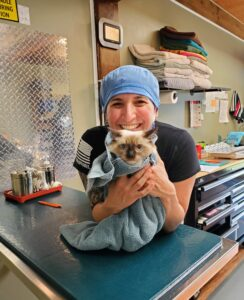 Dr. Crescenzi is the veterinarian on staff and looks forward to working with each and every client and pet at Derry Animal Hospital. Click for more
---
Kristen-Client Service, Office Manager / Elderly Animal Enthusiast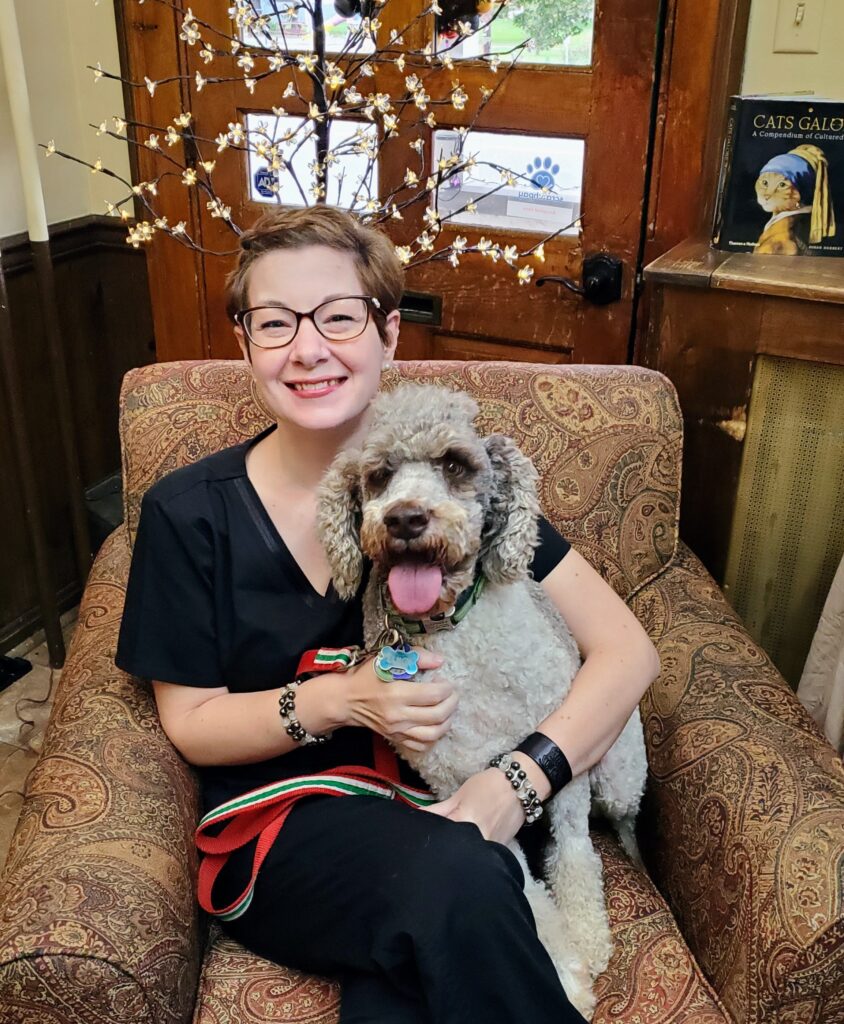 ---
Kristen is the smiling face and cheery voice of Derry Animal Hospital. With many years of experience in the veterinary field and in client service, Kristen works hard every day to help the hospital run smoothly and help coordinate care for many patients! She and her husband have a soft spot for geriatric and special-needs pets and even have a pack of 5 of their own! Kristen infuses her positive attitude and energy into everything she does and truly finds her passion in helping not only our patients, but also their families as they navigate the medical process.
---
DAVID- Veterinary / Hospital Assistant / Feline Fancier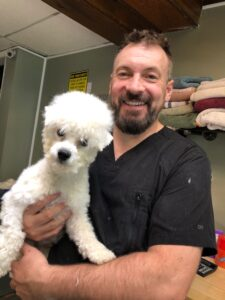 David is a life-long animal lover and currently helps with all sorts of things around the clinic from patient care to construction and maintenance.  He moved to the US from Inverness, Scotland in 2012 . David enjoys being a great dad and husband, playing guitar, shooting and customizing firearms, cooking (he's secretly an amateur master chef!), and pretty much anything involving the outdoors.
---
DEVIN- Veterinary / Hospital Assistant / Puppy Charmer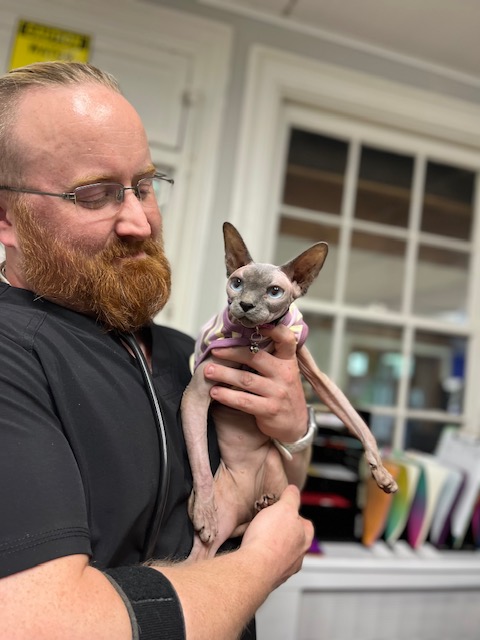 Devin is another jack of all trades at Derry Animal Hospital. He helps facilitate all aspects of patient care and client communications, as well as managing all sorts of critical tasks behind the scenes to keep the hospital running smoothly! Though veterinary medicine is a second career for Devin, he has been a devoted animal lover his entire life and has 4 dogs and 1 cat of his own! In his spare time, Devin likes spending time with his family and pets, weightlifting and exercise, kayaking and exploring the outdoors.
---
---
---
CAROLYN- Hospital Assistant / Protector of Little Paws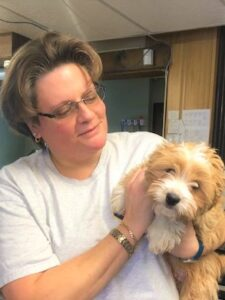 Carolyn became interested in veterinary medicine after caring her for own daschund with paralysis from intervertebral disk disease. She was inspired to complete a veterinary assistant certification and now plays a critical role in hospital care and maintenance. She also helps upkeep the equipment and supplies that allow us to provide the services and care we do as a veterinary team. This is a second career for Carolyn and we are excited to have her on the team!
---
HARRISON – Veterinary / Hospital Assistant / Retriever Wrangler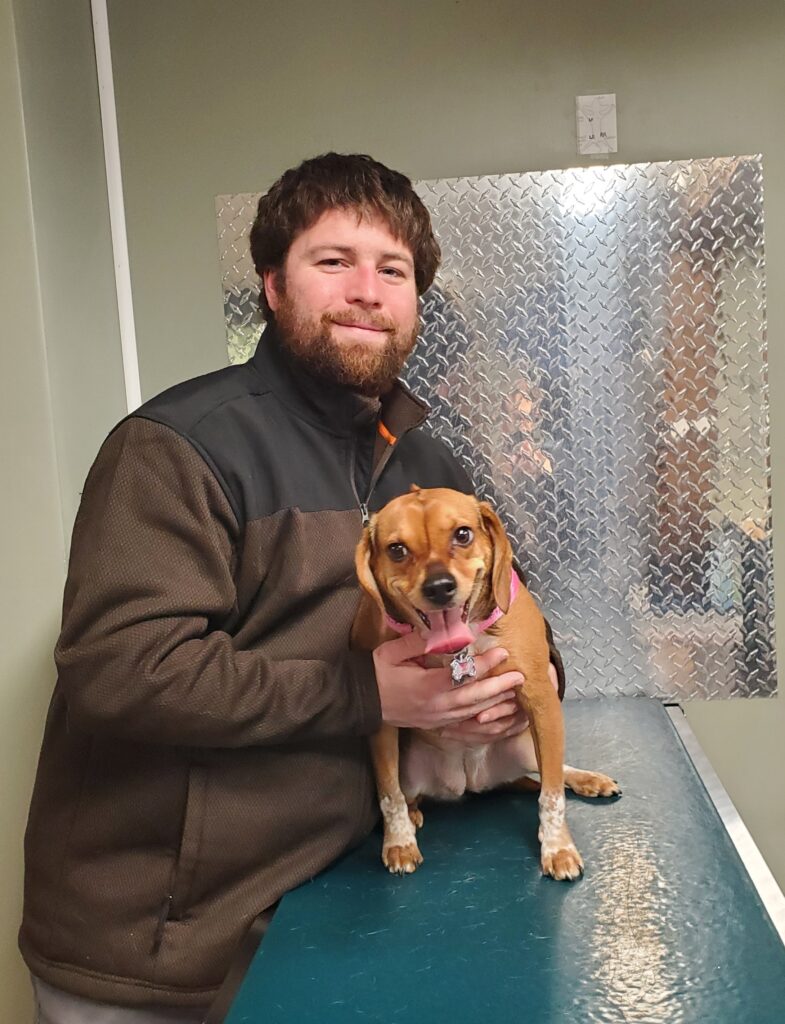 Harrison is a south central PA native, and graduate of Penn State University. He recently returned to the area, with his side kick Floyd (a golden retriever), after working for several years on farms caring for livestock in Delaware. His passion for farming, large animals, and smalls animals led him to Derry Animal Hospital, and we could not be happier! Harrison brings many years of animal handling experience, an easy going personality, and strong worth ethic to the DAH team. In his spare time he enjoys being outdoors, playing hockey, and spending time with friends and family.
---
---
Ronah-Clinic Mascot / The "Real" Boss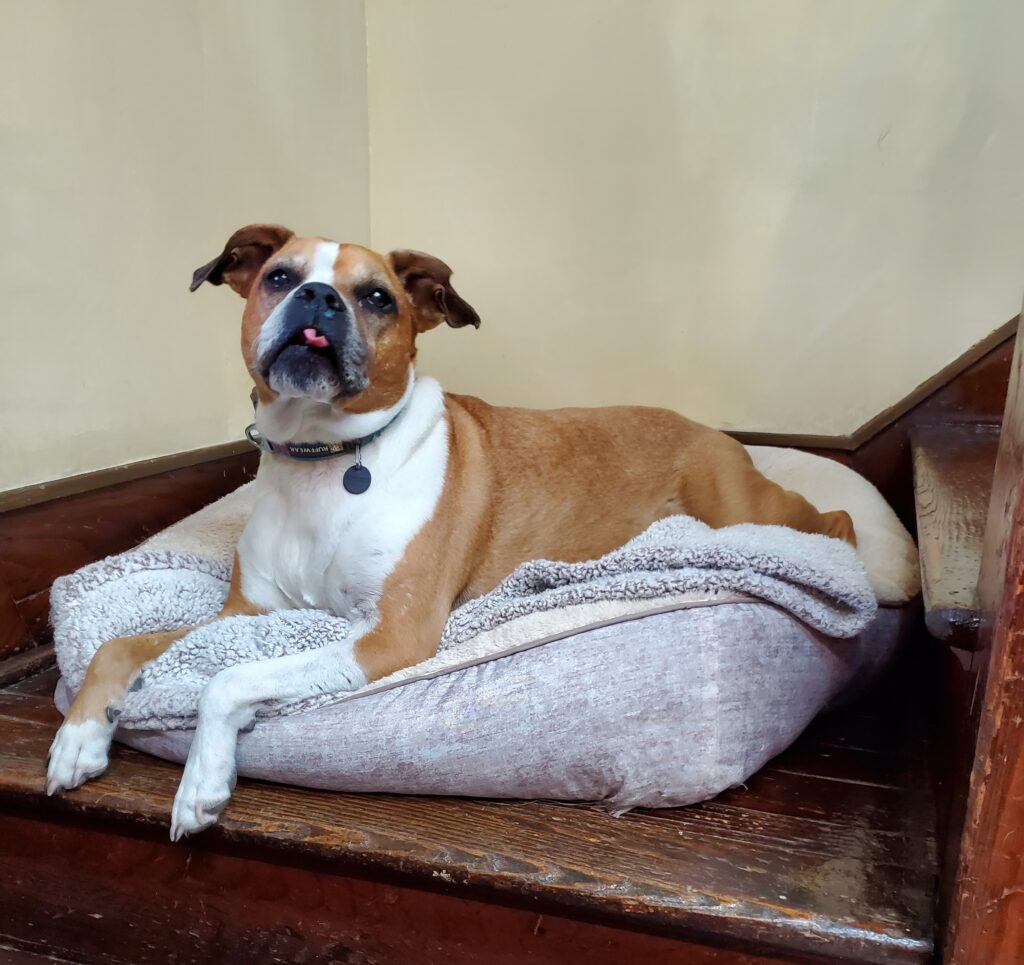 Ronah enjoys climbing trees in her spare time while on the hunt for squirrels (it's ok…she never catches them)…check her out on the photos page!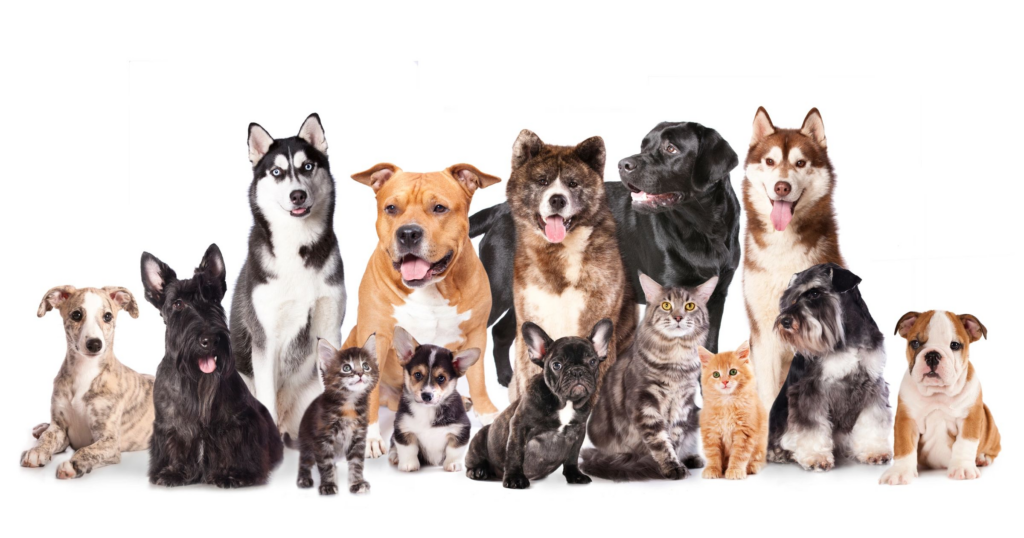 Our Approach
We believe pet owners should be empowered to be part of the active decision making process when it comes to their loved one's care. We strive to be sure you have all the information you need to make informed decisions and to feel comfortable with all aspects of the medical plan. Customer service is at the forefront of what drives us in our day to day interactions with the families we work with at Derry Animal Hospital.
A Dream Come True
"It's always been my dream to have a veterinary practice and I'm so thankful for the opportunity to carry on a legacy of care at Derry Animal Hospital and to take the clinic to the next level."

Dr. Lauren Crescenzi
Next Steps…
Contact us today to schedule an appointment!